MASTER THE STROBING MAKEUP TECHNIQUE
Learn how to achieve a gorgeous glow using the strobing makeup technique!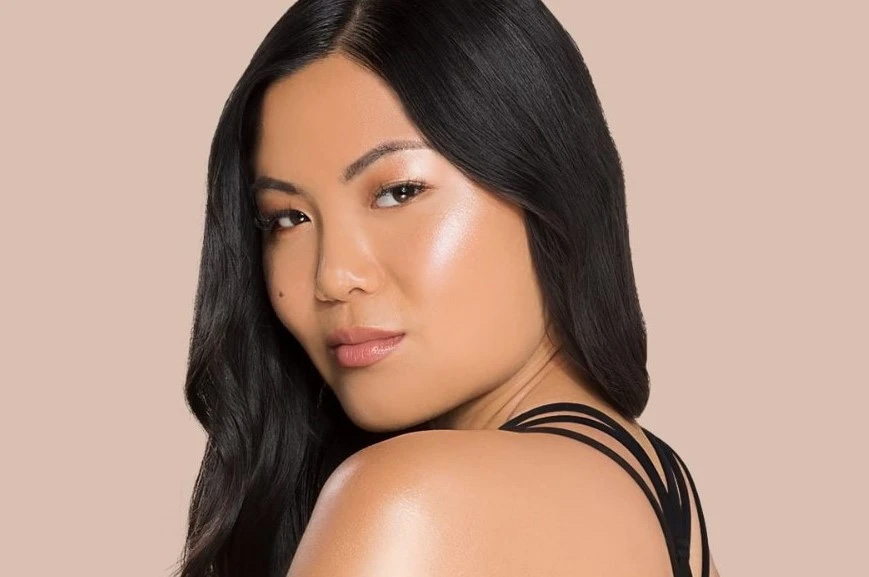 What is Strobing Makeup?
Strobing is a fun and easy highlighting technique that creates a luminous glow without layers of makeup. The end result is a light and natural makeup look that looks young and summery.
Contouring vs. Strobing
The difference between strobing and contouring is that strobing emphasizes the high points of your face without any shading or contouring. That's right – strobing uses only highlighting makeup, so it's super easy for beginners. Contouring is more advanced than strobine because it requires you to both highlight the apples of your cheeks and shade the hollows of your cheeks. Take a look at the difference between contouring vs. strobing below.
Contouring Technique
Shade the hollows of your cheeks, sides of your nose, jawline, and hairline with bronzer, then highlight the high planes of your face, including the apples of your cheeks and center of your nose.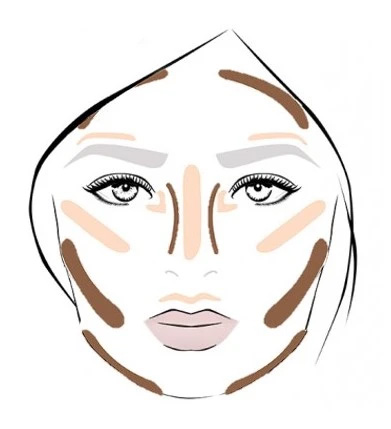 Strobing Technique
Emphasize the high points of your face by applying highlighter under the eyes and atop your cheekbone, plus the bridge of your nose, browbone, and temples.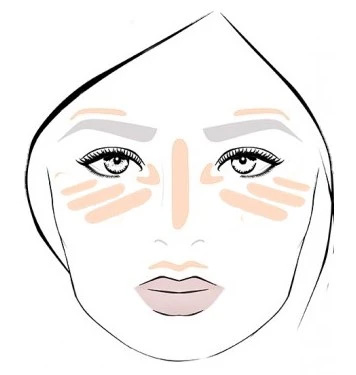 How to Do Strobing Makeup
Strobing Makeup Step By Step
Start your strobing routine with a face primer before applying makeup to minimize pores, fill in lines and wrinkles, and even slom tpme. Prime your face with using a Cruelty-Free Foundation Brush to keep your look glowing all day long.
Using the Cruelty-Free Foundation Brush again, apply the BB Cream or sheer foundation with dabbing and sweeping motions evenly across your face. The result should be light to medium coverage for a natural makeup look.
Apply concealer to the high points of your face with a shade that is two shades lighter than your skin tone. Blend product on the bridge of your nose and cheek bones out with the Cruelty-Free Large Concealer Brush.
Now it's time to illuminate! Apply a stick highlighter like the MegaGlo Highlighting Stick on the bridge of your nose, cheek bones, and brow bone. Use your fingers to blend this seamlessly into your skin.
Make your look pop by applying the MegaGlo Illuminating Palette to your temple, cheek bones, Cupid's bow and the bridge of your nose with the wet n wild Cruelty-Free Fan Brush.
Finish the look off with a quick swipe of the MegaSlicks Lip Gloss across your lips!
What's the Best Strobing Highlighter?
Really, any highlighter will work just fine for strobing, but make sure you choose a shade that is two shades lighter than you are for maximum glow. Here are your best options for strobing highlighter:
Highlighter Makeup Sticks: With a cream to powder formula, highlighter sticks are easy to blend onto skin. As with any makeup stick, cream highlighter sticks are convenient as can be, offering easy, precise application.
Baked highlighting powder: As the most common form of highlighter, baked highlighting powder goes on smooth and the light hits your cheek features at the right angle, every time.
Jelly Highlighter: This fun variety of highlighter has a jelly texture that transforms into a powdery finish. Jelly highlighter is basically a cross between cream and liquid highlighter with a lighter-weight finish. Jelly highlighter glides on beautifully for buildable coverage.
---
Now Go Wild & Shop the Look!