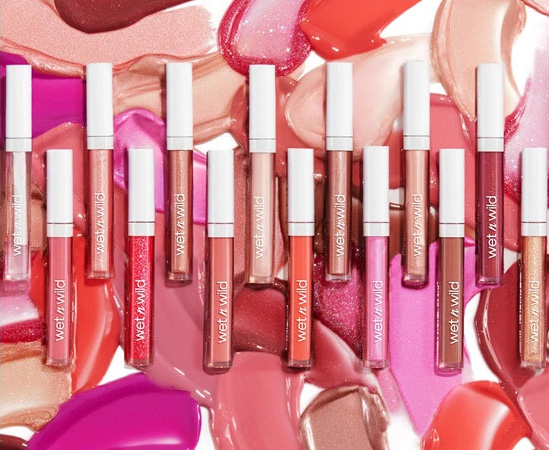 wet n wild® has made budget beauty accessible to mass audiences since 1979. We continue to reinvent the meaning of value with high-performance essentials and new innovations, infused with nourishing key ingredients in clean, cruelty-free products. We refuse to compromise on quality and set expectations at standards well beyond our prices. wet n wild® gives people the freedom to choose – from a $2 lipstick for first-time beauty shoppers to a $5 award-winning foundation championed by beauty influencers and makeup artists alike…
wet n wild® starts as everyone's first beauty brand and surprises by going bigger and better with each new launch. With wet n wild® you can shop with freedom and ease. wet n wild® delivers makeup for performance, for accessibility, for play.
Everyone is WILD for wet n wild®
Our products are so amazing that they have earned us some of the most coveted beauty awards out there, from publications including Allure, People, Cosmopolitan, and Self.

We're 100% Cruelty Free
wet n wild® NEVER tests on animals. We are proud members of PETA's "Beauty Without Bunnies" program, which is committed to eradicating animal testing. We believe in cruelty-free beauty first! None of our furry, feathery, or scaly friends were harmed in the making of our products.