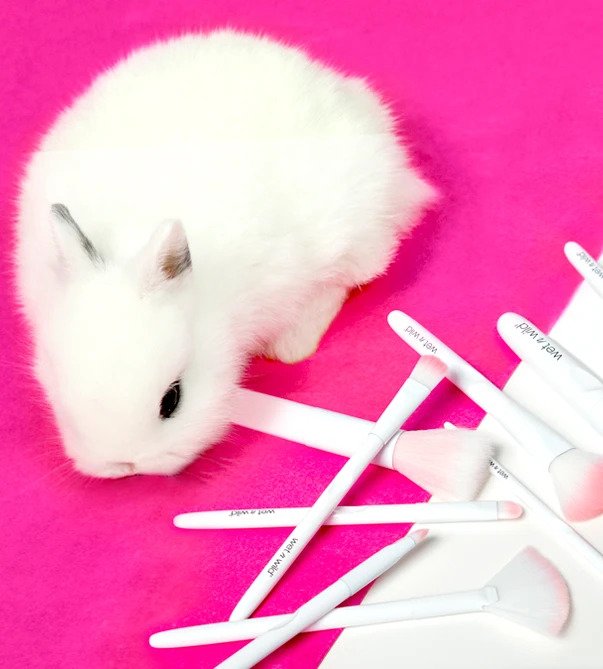 We are 100% Cruelty Free
Well hello there!
Did you get here by clicking that adorable bunny symbol in the navigation? We knew there was something we loved about you, and now we can put our finger on it: you love animals as much as we do! In case you're curious, that symbol is from PETA's "Beauty Without Bunnies" program, which is committed to eradicating animal testing. We are proud members! Now that you're here, do you want to know something about us that you might not know, but that is awesome? Once you hear this, you will never forget it.
WE'RE 100% CRUELTY FREE.
It's true! wet n wild® NEVER tests on animals, and we are super proud of this. We never have, and we never will. We believe in beauty without cruelty first! None of our furry, feathery, or scaly friends were harmed in the making of our products. People often ask us, is wet n wild cruelty-free? And the answer is wholeheartedly yes – our makeup has always been cruelty-free and always will be! So whether you're a card-carrying vegetarian who is committed to animal rights (and good for you!), or you just love puppies and bunnies and want them to smile (and who doesn't?), we are with you! We want that too!
In fact, most of our products are not only cruelty-free, but vegan as well. Here is a handy list of our vegan beauty products. Bookmark our vegan makeup collection for future shopping purposes! Maybe this is another reason for you to love our products, or maybe it's a whole new reason for you to check us out. Whatever the reason, animal testing (or our lack thereof) is something we never do, and we are totally passionate about that and always have been!