HOW TO APPLY BLUSH, BRONZER & HIGHLIGHTER
It's time to get back to basics on the three staples of any face makeup kit: blush, bronzer, and highlighter. Maybe it's your first time taking on this tried and true trifecta, or maybe you just need a refresher on how to create a subtle and sophisticated makeup look. Either way, we'll take you through how to apply blush, bronzer, and highlighter to get that good-looking glow.
Let's get started.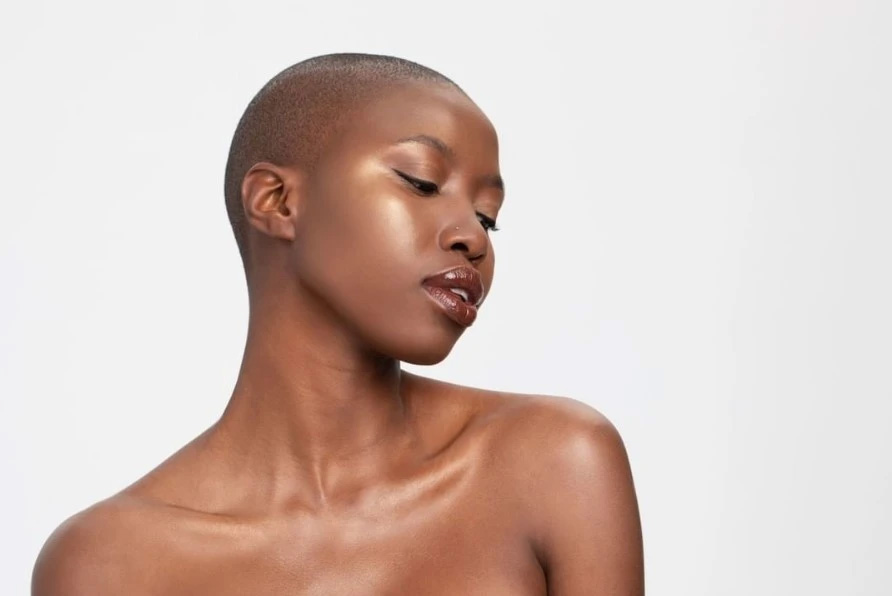 Where to Apply Highlighter
Attract eyes to your best facial features by applying highlighter in circular motions directly on the cheekbone. Sweep some highlighter on the middle of your nose, cupid's bow, inner eye, and above the brow to complete that oh-my-glow look!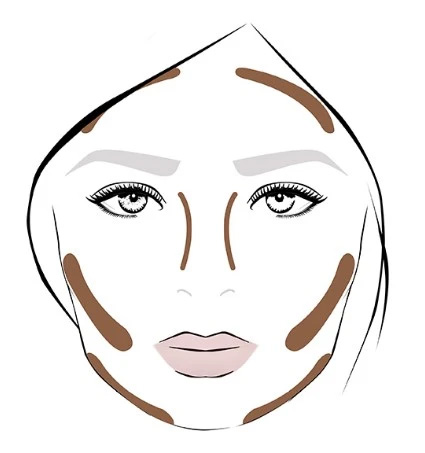 How to Highlight & Contour
Get catwalk-ready cheekbones by contouring with bronzer along the hollows of your cheeks, jawline, and hairline. Then highlight your cheekbones, nose, cupid's bow, and browbone. Try this highlight & contour stick for the perfect all in one tool.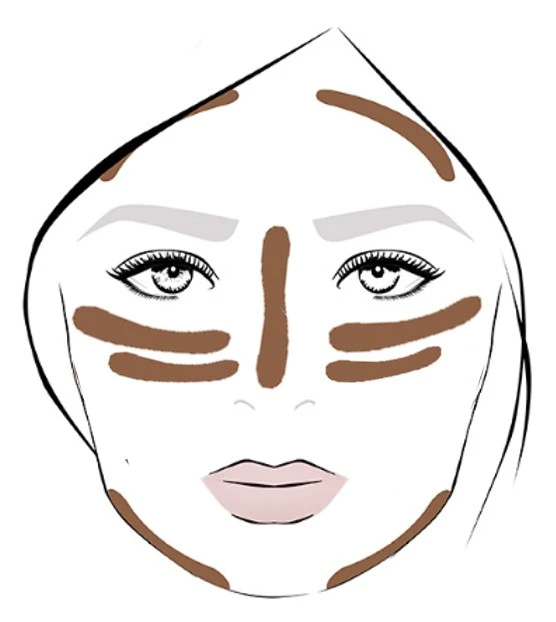 When choosing your shade, you'll want to find a highlighter that is about two shades lighter than you are. The result will be a natural-looking glow that easily blends with your complexion while adding definition. But, with four main kinds of highlighter, there are plenty of other options to consider. The four common types of highlighter: loose or pressed highlighting powder, jelly highlighter, highlighter makeup sticks, and liquid highlighter.
Highlighting powder: As the most common form of highlighter, baked highlighting powder is a staple of any makeup kit. Highlighting powder is excellent for blending with other makeup such as blush or bronzer. Choosing a baked formula ensures the powder goes on smooth and the light hits your cheek features at the right angle, every time. If you like to have a variety of colors to choose from, highlighting powders are preferable to other highlighters because they are easily available as highlighting powder palettes.
Jelly Highlighter: This fun variety of highlighter has a jelly texture that transforms into a powdery finish. Jelly highlighter is basically a cross between cream and liquid highlighter with a lighter-weight finish. Jelly highlighter glides on beautifully for buildable coverage. You can mix jelly highlighter with foundation, primer, or moisturizer for a subltle and sexy pearl sheen finish.
Highlighter Makeup Sticks: Also known as a cream highlighter, highlighting makeup sticks have a velvety, creamy application. With a cream to powder formula, they are easy to blend onto skin. As with any makeup stick, cream highlighter sticks are convenient as can be, offering easy, precise application in a highly portable package!
Liquid Highlighter: The liquid variety of highlighter is buildable, intense, and highly pigmented. Often offered in moisturizing varieties, liquid highlighter can help smooth out uneven skin texture.
With any of these highlighter varieties, the principles of application are the same. For more highlighter application tips, watch Raven Hunty use highlighting powder as full face makeup to simplify your makeup routine. According to Raven, baked highlighting powder is everything you need to get a stunning overall glow. Find out for yourself with the highlighter makeup video tutorial below!
---
Now Go Wild & Shop the Look!