MESMERIZING MERMAID MAKEUP IDEAS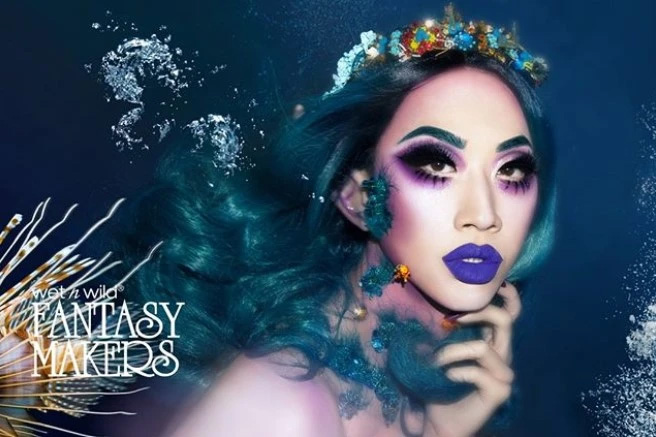 Unleash your inner Undersea Goddess this Halloween with our easy mermaid makeup tutorials! Depending on how comitted you are to the look, these easy mermaid makeup tutorials give you full license to control the intensity of your aquatic look.
SEXY: Undersea Goddess Mermaid Makeup – this "midnight mermaid" look is perfect for a night out. Using Fantasy Makers face gems and stencils, this sexy mermaid look will turn heads on Halloween weekend. Pair your makeup with a green skirt and frilly shirt to become a mystical midnight mermaid.
SIMPLE: Mermaid Eyeshadow Tutorial – Learn how to do mermaid eyeshadow from the one and only Ariel Versace. Perfect for beginners or anyone looking for a simple, understated Halloween makeup look.
SWEET: Mesmerizing Mermaid Makeup – this sweet take on mermaid makeup is a classic Ariel look. Absolutely perfect for a low-key themed party or last minute Halloween costume.
---
---
---
"Mesmerizing Mermaid" Sweet Mermaid Makeup
Make waves this Halloween with Fantasy Makers' easy mesmerizing mermaid makeup tutorial. This look is all-out Ariel – pair it with something simple to wear to class, or dress it up to go out on Halloween night. The creativity is all yours.
Select scale patterns provided in the Mesmerizing Mermaid stencil kit. Then peel off the stencil and apply where desired.
Next blend the white and green paint from the palette provided in the stencil kit to create a light mint green hue. Using a dabbing motion apply the paint directly on top of the stencil area to create scales.
To add sparkle, use the green and iridescent glitter paint in the Mesmerizing Mermaid glitter palette. Allow paint and glitter to dry completely. Gently remove stencil to reveal the design and blend out the edges for a seamless look.
Use fingers to apply the lavender and bronze shades on cheek bone area to create an ethereal highlight.
Use fingers or applicator to apply the lavender shade over eyelids. Next, apply bronze shade to eye crease and green shade to corners of your brow bone to create the perfect ombré eye!
Add a lipstick shade in a pale purple or pink to up those mermaid vibes.
Finish the look using Fantasy Makers Color Blast mascara in Sea-Dreams Green on the bottom lashes.To complete your eye look with some extra sparkle, use the Fantasy Makers "Twilight" Lashes. (Note: glue not included)
---
Shop the Mermaid Makeup Look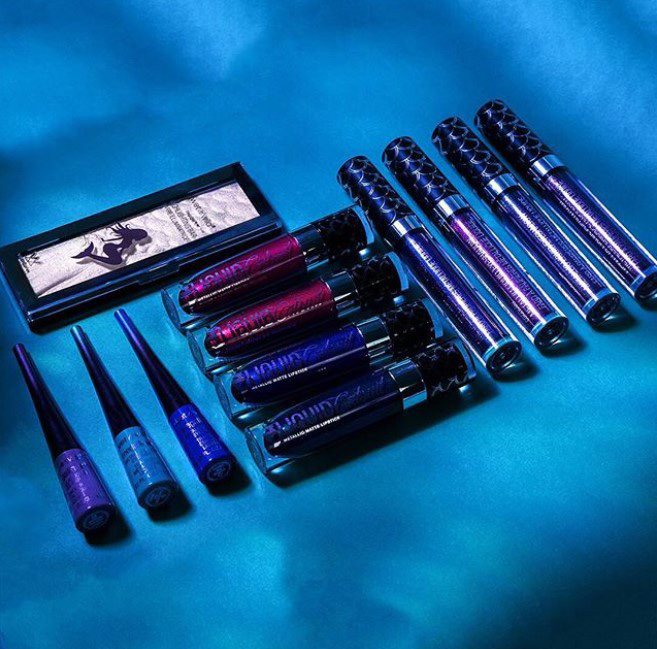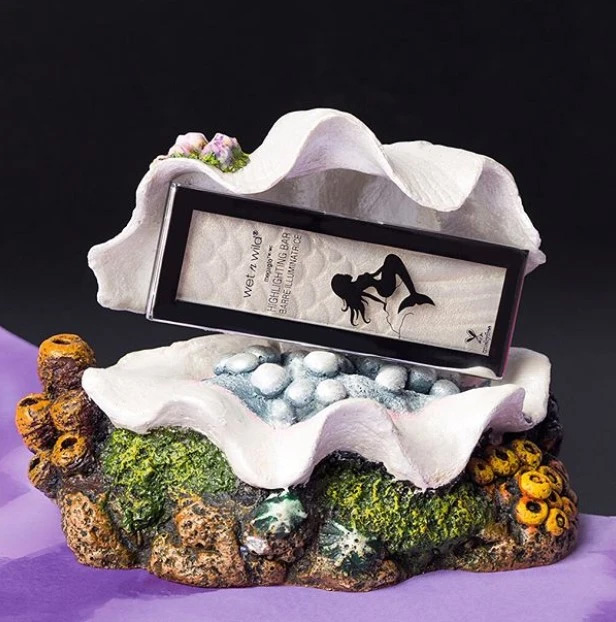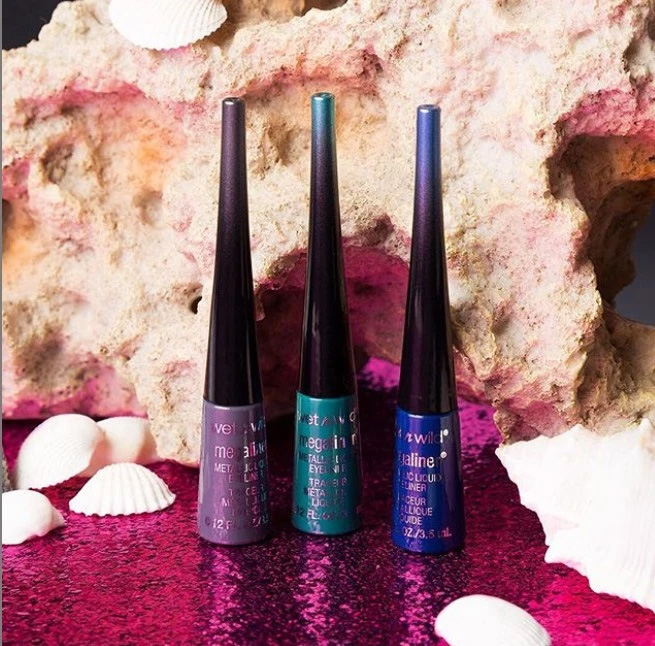 ---
Fantasy Makers Halloween Makeup